Event Planning
Party Planner
wedding planning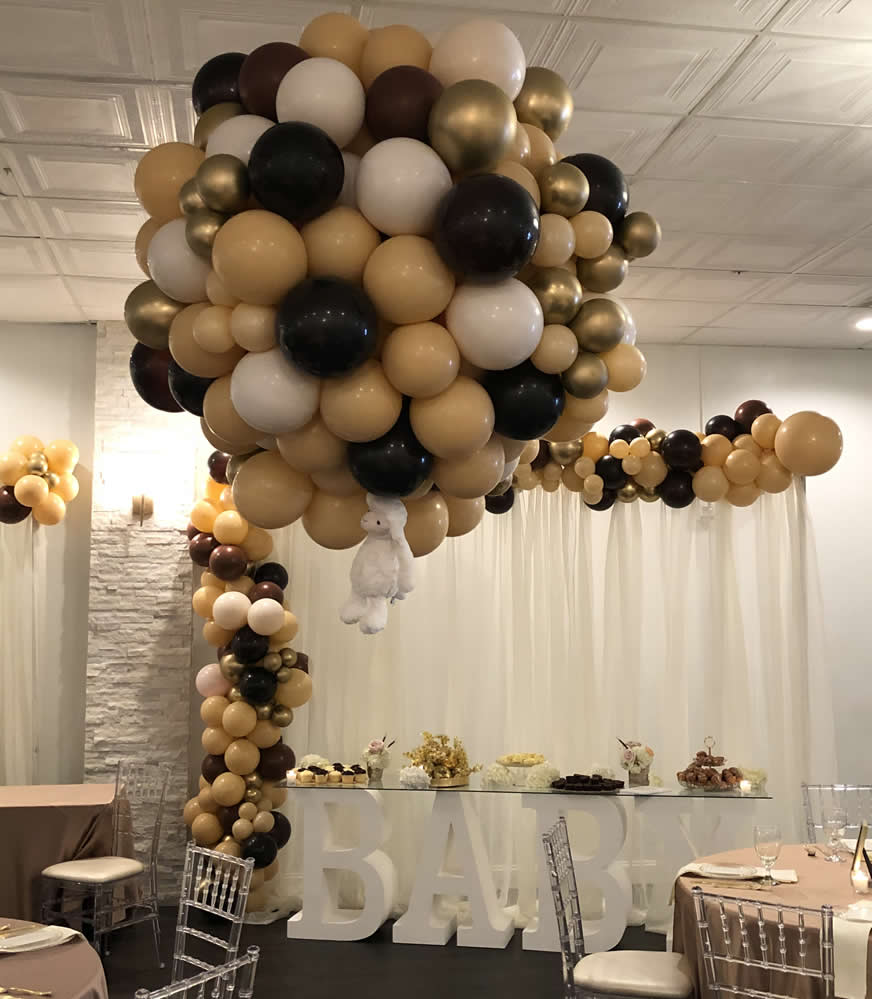 At Samantha Michelle Special Events LLC we organize spectacular parties for a variety of occasions such as birthday parties, showers, engagements, graduations etc. Based in Tallahassee, Fl. Our goal is to create unique, inspirational events throughout the area. After years of event planning experience by organizing events and parties, we offer a personal party planning service combined with unique ideas and flawless execution. From an intimate surprise engagement dinner or a large baby shower, to a gender reveal or birthday party, our aim is to deliver unforgettable celebrations that exceed our clients expectations.
The key to a great party is originality and we go above and beyond to deliver great events with a personal service. Our goal is to make each event unique for the most affordable price.
About Us
Creating Magical Memories That Last A Lifetime.
Samantha is a unique Special Events Decorator who serves North Florida, Georgia and surroundings counties. She prides herself on starting this company that takes a personal approach to organizing your event.
For your convenience, she will arrange free consultations around your schedule. Samantha is very professional and has developed trusted suppliers over the years. By hiring her, you will remove the headache out of planning your perfect party/ event. Leave the work to Samantha and let her team create magical memories for you and your guests.
Client Reviews
I had previously attended an event that was thrown by Samantha Michelle Special Events LLC in Miami, Fl and was blown away with the attention to detail for this themed party. I saw the Valentine's Day special on her IG account and thought it would be a great idea to surprise my wife. When I contacted Samantha and asked a few questions she not only answered all my questions but also made some suggestions for the special date. She was always professional and when it came down to getting work done she was prompt and never gave reason for me to worry. Valentine's day was a success and I would happily work with Samantha Michelle Special Events LLC for another event or holiday.

#
She decorated my baby shower so nice yesterday. I believe I thanked her about a million times from the beginning until yesterday. She's very professional and keeps the communication open for any ideas you may have. LOVEDDDD IT!

Rodrica Holt
THANK YOU SO MUCH! Last year was Sesame Street, this year Baby Shark and you did an awesome job every year. Very professional and always on time. THANK YOU!

Alexis Spain
Thankkkkk you again. It was amazingggg and lasted forever! I definitely will be using you again.

IG: @bella_faces
Thank you. You did an outstanding job as always. A lot of compliments.

IG: @theangeliquemarie._
She did my daughter's first birthday party columns and they were so good!! She's super sweet and professional. Easy to work with! In my opinion went above and beyond my expectations! She can do arches too!! Her prices aren't bad either!!!

IG:
Samantha is very professional, creative and attentive. I look forward to working with her again.

Karen Green
Want to make your party memorable?
Call us today at 786.623.7839
Email Us