How to successfully host a virtual event for your business for the first time, as stated by virtual event planners
&
Event Planning Tallahassee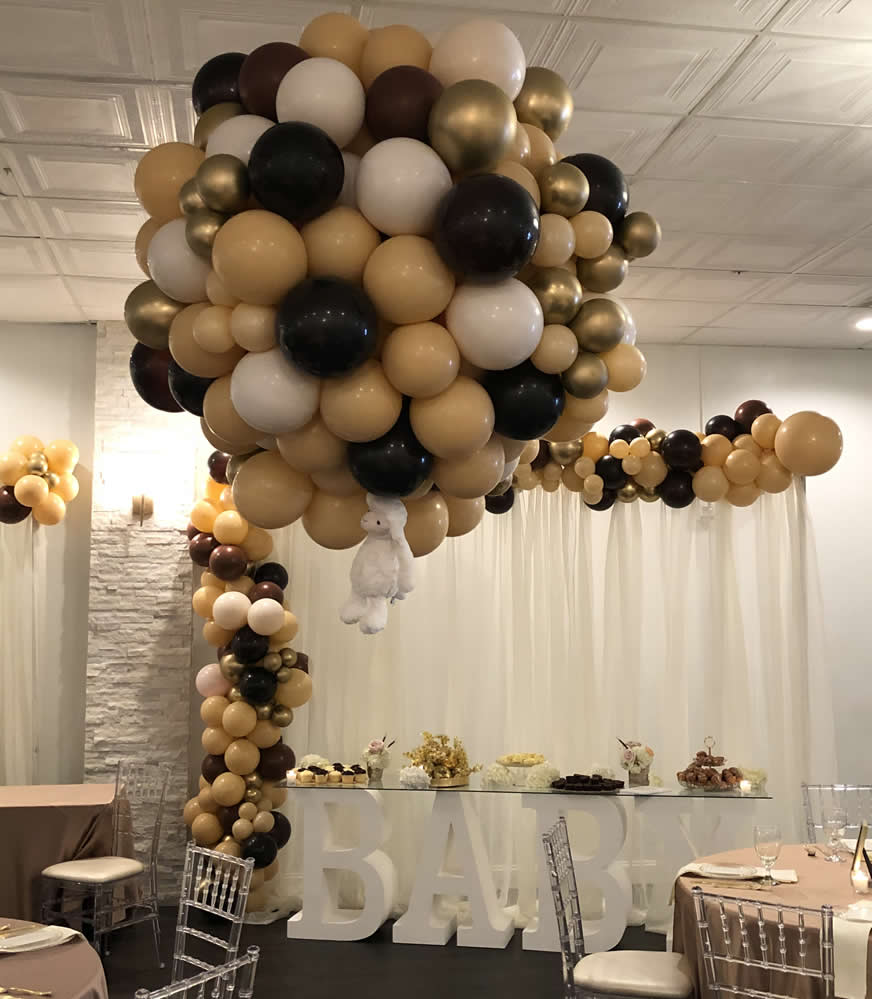 How to successfully host a virtual event for your business for the first time, as stated by virtual event planners
If you are planning an online event for your small business, the first step is to plan out your objective, whether it is to establish a relationship, attract new clients, or for any other reason.
Avoid trapping your audience behind the screen. You need to break your events into small bits. Taking a live event online is not recommended considering the technical requirements that will be incurred in planning and execution.
You can try to engage your audience more by integrating contests and games into the events like sending physical engagement kits to attendees, just to spur their interest.
One of the major difficulties brought by the pandemic is moving live events into the online landscape. Several small businesses have implemented a strategic approach in order to stay afloat during the lockdown, attract clients, and network with other entrepreneurs.
Maintaining online appearance is very critical for businesses. According to Data Connectors, a Cybersecurity agency, 86% of attendees in virtual events indicate that there is a similar or even higher engagement level in contrast to in person events.
Considering the current state of affairs, virtual meetings will be here for a while, two specialists have been consulted to discover the secrets of hosting successful and engaging virtual events to achieve top-notch customer experiences.
The first step is to establish your objective.
According to Tim Simpson, a chief brand and engagement strategist at an experience design agency, Maritz Global Events, he stated that ensuring that your business remains alive virtually has its benefits in provided that the experience is done correctly.
He informed Business Insider that the brand needs to be kept in front of your clients. He continued that they are experiencing the business capability to reach out to those who were unable to have a face to face meeting. A tech client was able to achieve an attendance of more than 10,000 in their digital attendance where they could only achieve an in-person meeting of just 3,000.
Alternatively, they have also experienced cases where businesses make the mistake of planning virtual events just as a necessity.
According to Simpson, diving into the technicalities or the innovative aspects of a digital event when you first started would be a mistake. The first question he would love to ask clients who intend to do this: what is your aim for doing it?
He stated that immediately you discover the why, this will help you work out your objective which will determine the how. Having a solid intention and clear purpose will help you communicate your objectives and the reason your audience you also participate. According to Simpson, you should allow your audience to have a peek at your objectives and promote them which is usually overlooked by many clients during the loaning of their virtual events.
Consider splitting a conventionally long event into small bits.
Simpson carried out a study with behavioral science specialists and advised his team to split online events into chunks.
He stated that there are some areas where events might ordinarily last for two days in person and spreading them out into chunks that would last for about four or five days.
He said that the concept is to avoid keeping attendees behind the screen for a very long time. he continued that event planners are required to concentrate on making the event engaging and educational as most audiences want similar screen time as that of Netflix or YouTube.
He stated that you can begin with a general session before diving into smaller chunks, ensuring that every session is about 20 minutes. You need to also consider other optional deliveries such as podcasts where they can take a stroll with their dog or work out while participating in your digital content and remain connected to the event.
Ken McIntosh, the senior vice president of an event management firm, The Castle Group stated that after logistics, another challenging aspect of organizing an online event is to establish a properly organized, compelling, and engaging program as the attention of an audience is very low in a digital environment.
She stated that there should always be an instance of audience engagement in every ten to fifteen minutes of presentation. For instance, during a 30-minute presentation, the audience should be asked to submit a question, take part in a poll, or send a message for about two or three times.
Offer yourself sufficient time to plan logistics.
McIntosh stated that planning a virtual event goes beyond having something online. A proper online event usually requires more preparation than a similar offline event.
McIntosh indicated that agencies hosting events through online tech platforms are required to test and prepare beforehand. You might also have to upgrade to a subscription if you are using a free plan to accommodate a specific event length or number of attendees.
McIntosh stated that this period would be busy for vendors like video production partners and online event platform firms. Most online event platforms plan events based on their bandwidths and technical support which might need a lead time of a few weeks.
She said there were many platforms you could choose from depending mainly on the event's scope and advised BizBash mostly as a helpful directory to begin with. She also claims that it is important to plan an event with a project management tool or a comprehensive Excel sheet. "Begin by creating a schedule and break up the plans into sections of need like communications and marketing, collateral and sponsorship, which are some items you're preparing for that event, including invitations and promotional notebooks, as well as any pre-recorded sections," she stated.
If the schedule for the task was in place, McIntosh proposed to buffer the time necessary, based on the size and scale of the case, to plan every aspect with days and weeks.
McIntosh noted how virtual events typically require greater selection of content before the event, than physical events.
"Ensure that you build additional time into the project schedule to gather content, upload it, and check before you go live," she added.
Don't just try having a live online event
Although the description of a previous event is often helpful, it still takes a great deal of attention to plan a virtual event.
An international annual women's business networking event has recently become an online experience for McIntosh. She realized that the event, while it was live after a break-up into smaller chunks spanning extended periods, had to be sold in a way that would be a "paradigm change."
She said, "Market it to the sessions instead of the larger event. In this instance, we converted the 2nd day to women and people of color conference, which is far more focused, deliberate and condensed."
She said too many people seem to find networking in an online world the toughest thing to do. You need to find a reason first for people being there.
"One event we started working on invited people to choose their network subject beforehand, which helped them concentrate better," she said. "Coordinators for such events are quite important. They must have the right temperament and technical nous to assist people, and also be coordinated and knowledgeable in organizing sessions, otherwise it would quickly fall flat."
Interactive with polls, games as well as other engagement tricks
Most of all, McIntosh said that during the entire event you have to incorporate material elements to make people feel invested in them.
She proposed, by surveying beforehand and knowing what they want, that perhaps the best place to start would be to deliver sessions on the topics guided by participants. You may organize various parts of the event in various ways to be engaged and exciting.
This is a perfect chance to include sponsors or investors. McIntosh's preferred option is to submit physical toolkit products including cocktail preparation kit, swag and the program's physical copy in notebook form.. The toolkits can be used in the entire project. "Build gamification or competitions for participants, and techniques to promote participation like awarding points and rewards for participation," she said.
Your audience should be the main factor, but McIntosh has a couple of well-established principles.
"I've realized having an active feed comparable to Facebook, in which, for example, one can request to share a photo of a woman who inspires them, it is a way of getting people to actively engage with one another," she added. "Splicing the activities by including things like teasers, polls, stretch breaks, virtual raffles, and conference compilation on Spotify were all well received."
TAGS:
Tallahasee Event Planner
|
Jacksonville Event Planner
Creating Magical Memories That Last A Lifetime.
Samantha is a unique Special Events Decorator who serves North Florida, Georgia and surroundings counties. She prides herself on starting this company that takes a personal approach to organizing your event.
For your convenience, she will arrange free consultations around your schedule. Samantha is very professional and has developed trusted suppliers over the years. By hiring her, you will remove the headache out of planning your perfect party/ event. Leave the work to Samantha and let her team create magical memories for you and your guests.
Client Reviews
I had previously attended an event that was thrown by Samantha Michelle Special Events LLC in Miami, Fl and was blown away with the attention to detail for this themed party. I saw the Valentine's Day special on her IG account and thought it would be a great idea to surprise my wife. When I contacted Samantha and asked a few questions she not only answered all my questions but also made some suggestions for the special date. She was always professional and when it came down to getting work done she was prompt and never gave reason for me to worry. Valentine's day was a success and I would happily work with Samantha Michelle Special Events LLC for another event or holiday.

#
She decorated my baby shower so nice yesterday. I believe I thanked her about a million times from the beginning until yesterday. She's very professional and keeps the communication open for any ideas you may have. LOVEDDDD IT!

Rodrica Holt
THANK YOU SO MUCH! Last year was Sesame Street, this year Baby Shark and you did an awesome job every year. Very professional and always on time. THANK YOU!

Alexis Spain
Thankkkkk you again. It was amazingggg and lasted forever! I definitely will be using you again.

IG: @bella_faces
Thank you. You did an outstanding job as always. A lot of compliments.

IG: @theangeliquemarie._
She did my daughter's first birthday party columns and they were so good!! She's super sweet and professional. Easy to work with! In my opinion went above and beyond my expectations! She can do arches too!! Her prices aren't bad either!!!

IG:
Samantha is very professional, creative and attentive. I look forward to working with her again.

Karen Green
Want to make your party memorable?
Call us today at 786.623.7839
Email Us